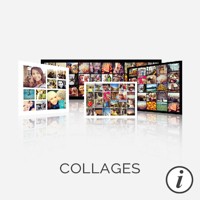 DETAILS
Collages are a perfect way to get a bunch of images in one with out having to worry about custom framing and matting. They are also great for signing boards as well as thank you gifts. Collages pair great with our mounting options.

When it comes to turnaround times, we are proud to be Atlanta's quickest and most consistent professional photo lab. All our collages are made in house and are made to order.  Since everything is made in house, the process is fairly quick. We have all Fine Art Giclee prints scheduled to be due 72 hours after being submitted. This allows enough time to gas out and give them the extra attention they need. Ready times are based within the working days (Monday through Friday 8:30AM to 5:30PM) and are subject to change based on volume and equipment capacity.
If you need your order earlier than our scheduled ready times, rush services may be available and are priced to order. Please call 404-885-1885 if you would like to rush your order.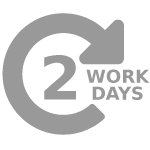 PRICING
*ROES pricing only. Photofinale prices will vary. Final print sizes are about an 1/8 of an inch smaller to ensure a full image edge.

SIZE
MIN RES
125 PPI
PRICE
WITH
STYRENE
WITH
3/16 GATOR
WITH
1/2 GATOR
10x15
1250 x 1875
$8.99
$18.99
$23.99
$31.99
11x14
1375 x 1750
$8.99
$22.99
$18.79
$29.99
16x20
2000 x 2500
$20
--
$40
$56
18x24
2250 x 3000
$24.99
--
$49.99
$67.99
20x20
2500 x 2500
$25
--
$45
$65
20x30
2500 x 3750
$29.99
--
$59.99
$87.99
24x36
3000 x 4500
$43.20
--
$85.20
$127.20
30x40
3750 x 5000
$60
$116
$176
MORE SIZES ONLINE
ADD CLEAT/WIRE BOX
$18.95
ADD CLEAT BOX
$25