VISIT THE STORE &
DROP OFF TODAY!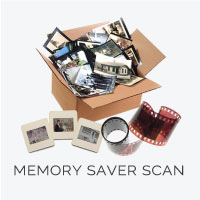 DETAILS
Our Memory Saver service is the best way to preserve your memories with out breaking the bank. If you need inexpensive digital conversions of your loose photos, 35mm slides or negatives, this is the service for you! We can scan any non-mounted loose photo up to 8x10 in size, as well as all 35mm slides or negatives. All images are scanned at 600 DPI and preserved via JPEG files. With our quality of memory saver scanning,  you can easily print enlargements, share online, and store them forever! If price is not the issue, you can use our Repro or Drum Scanning services to get the best available. No appointment needed, so come on by with your photos and film any time!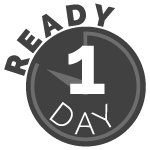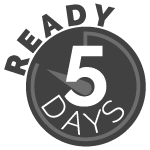 TURN AROUND TIME
When it comes to turnaround times, we are proud to be Atlanta's quickest and most consistent professional photo lab. To ensure the best quality of work, we have Memory Saver Print Scanning services scheduled to be ready in 1 business day and Memory Saver Film Scanning services scheduled to be ready in 5 business days. In most cases, we have the order ready earlier when scanning a couple of frames, but to ensure consistency of ready times with an average quantity of scans, we have the ready time set a little later. This also helps give us the time to clean and treat dirty or damaged film. Ready times are based within the working days (Monday through Friday 8:30AM to 5:30PM) and are subject to change based on volume and equipment capacity.
If you need your order earlier than our scheduled ready times, rush services may be available and are priced to order. Please call 404-885-1885 if you would like to rush your order.
PRICING
*ROES pricing only. Photofinale prices will vary. Final print sizes are about an 1/8 of an inch smaller to ensure a full image edge.

| Type | 1-19 originals | 20+ originals | Scan PPI | File format |
| --- | --- | --- | --- | --- |
| Stack Scanning 3.5x5 to 8.5x11 | 0.95 | 0.95 | 600 | .jpg |
| Flat Bed Scanning up to 8.5x14 | 8.00 | 8.00 | 600 | .jpg |
| minimum order | 15.00 | | | |