DETAILS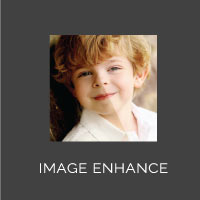 Description
Have a professional colorist look at your image's color, exposure, saturation, and density before printing. With our advanced editing software, we soft proof each image to the paper surface ordered before we begin any editing. You can also select this service if you want the colorist to check for resolution, sharpness, and confirm the cropping on your images.
Ordering Process
Image Enhance services can be ordered though our ROES program and are applied to all images in the order. Our Image Enhance services function this way to help ensure consistency between images in a set. Feel free to voice your concerns with the images you'd like edited in the Special Instructions section of your order and the colorist will address them to the best of our abilities. Image Enhance services add 1 business day to the order's original ready time.
Delivery Options
As an additional service to our products, Image Enhance can only be ordered with a product. However, if you want editing services without any physical products, we do offer Retouching Services for just that.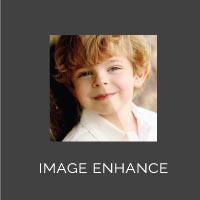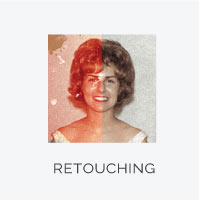 PRICING
| | |
| --- | --- |
| Image Enhance | $1/image |
| Retouching | $1.25/minute |