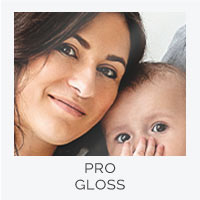 DETAILS
For the best Dmax and color gamut, we use Kodak professional inkjet glossy paper. It has a smooth resin coated surface that easily lays flat. Right away, you would notice the deep and rich black tones with extra dynamic range in the shadows. Kodak professional inkjet glossy paper has bright white toning that's perfect for matching color. This paper is great for fine art reproduction, face mounting, and high end photographs. The maximum width of the paper is 44 inches and is 10 mil thick.

When it comes to turnaround times, we are proud to be Atlanta's quickest and most consistent professional photo lab. To ensure the best quality, we run ink and paper tests between every order and every surface. The time frame for Kodak professional inkjet glossy paper depends on the number of queued orders and varies day to day. To make sure your Kodak professional inkjet glossy order is ready on time, all fine art giclee surfaces are scheduled to be due in 48 hours of being received. This allows enough time to print and gas out before handling. Ready times are based within the working days (Monday through Friday 8:30AM to 5:30PM) and are subject to change based on volume and equipment capacity.
If you need your order earlier than our scheduled ready times, rush services may be available and are priced to order. Please call 404-885-1885 if you would like to rush your order.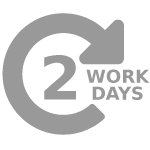 PRICING
*ROES pricing only. Photofinale prices will vary. Final print sizes are about an 1/8 of an inch smaller to ensure a full image edge.

SIZE
MIN RES
125 PPI
PRICE
PRICE WITH:
2MM STYRENE - WHITE
PRICE WITH:
3/16" GATOR - BLACK
PRICE WITH:
1/2" GATOR - BLACK
8up Wallets
312.5 x 437.5
$3.99
--
--
--
5x7
625 x 875
$2.99
$7.99
$12.99
$17.99
8x10
1000 x 1250
$3.99
$8.99
$13.99
$18.99
8x12
1000 x 1500
$4.99
$12.99
$16.99
$22.99
11x17
1375 x 1750
$9.99
$19.99
$26.99
$34.99
12x18
1500 x 2250
$11.99
$25.99
$29.99
$38.99
13x19
1625 x 2375
$18
$32
$37
$49
16x20
2000 x 2500
$20
--
$45
$58
16x24
2000 x 3000
$21.99
--
$50.99
$66.99
20x30
2500 x 3750
$29.99
--
$75.99
$100.99
24x30
3000 x 3750
$36
--
$91
$121
24x36
3000 x 4500
$43.20
--
$109.20
$145.20
30x45
3750 x 5625
$67.50
--
$170.50
$227.50
40x60
5000 x 7500
$106.67
--
$290.67
$390.67