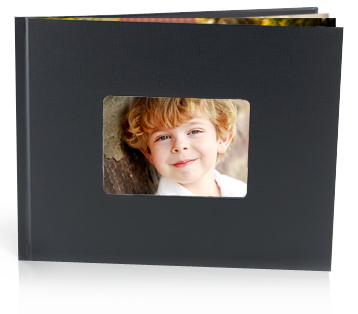 DETAILS
A great gift idea or just a wonderful way to tell your vacation story. Our Traditional Silk/Satin Books have thick full bleed magazine-style pages with roughly a 1/4 inch gutter. The pages are printed with our Satin Silk 100# Text stock which is the best medium for printing images, graphics, and copy alike. This paper prints images with a simi-gloss appearance while keeping text copy and graphics looking more simi-matte. Our most popular 8 1/2 x 11 book has the options for leather or linen with and without a cover window. Order at home or in store and feel free to ask us for help placing your order if needed.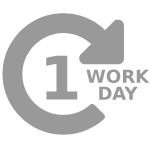 When it comes to turnaround times, we are proud to be Atlanta's quickest and most consistent professional photo lab. All our photo books are made in house and are made to order. While our traditional book covers are premade, we inspect every part of assembly. Since everything is made in house, the process is fairly quick. We have all traditional books scheduled to be due 24 working hours after being submitted. This allows enough time to give them the extra attention they need. Ready times are based within the working days (Monday through Friday 8:30AM to 5:30PM) and are subject to change based on volume and equipment capacity.
If you need your order earlier than our scheduled ready times, rush services may be available and are priced to order. Please call 404-885-1885 if you would like to rush your order.
PRICING
*ROES pricing only. Photofinale prices will vary. Final print sizes are about an 1/8 of an inch smaller to ensure a full image edge.

5x7
8x8
8.5x11
12x12
20 Pages
28.45
31.60
35.80
54.80
30 Pages
47.45
50.60
54.80
92.80
40 Pages
66.45
69.60
73.80
130.80
50 Pages
85.45
88.60
92.80
168.80
60 Pages
104.45
107.60
111.80
206.80
70 Pages
123.45
126.60
130.80
244.80
80 Pages
142.45
145.60
149.80
282.80
Add 2 Pages
3.80
3.80
3.80
7.60
Image Selection & Album sizing
59.95
creditable
toward design
Album Design
7.00/page