VISIT THE STORE &
DROP OFF TODAY!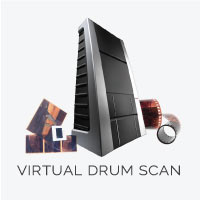 DETAILS
Our Virtual Drum Scanning service offers the highest quality film scan in the industry. The Hasselblad X5 scanner has high resolution reproduction of film originals from 35mm to 4"x5" featuring 4.9 Dmax and un-paralleled detail and color accuracy. With up to 5000 PPI per scan and multi-layered 16bit tiff files, you will see film grain and the plastic that makes the film long before you will see pixels. This service is ideal for museums, galleries, and film photographers that want to preserve their work at the highest quality.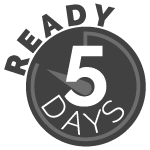 TURN AROUND TIME
When it comes to turnaround times, we are proud to be Atlanta's quickest and most consistent professional photo lab. To ensure the best quality of work, we have virtual drum scanning services scheduled to be ready in 5 business days. In most cases, we have the order ready earlier when scanning a couple of frames, but to ensure consistency of ready times with an average quantity of scans, we have the ready time set a little later. This also helps give us the time to clean and treat dirty or damaged film. Ready times are based within the working days (Monday through Friday 8:30AM to 5:30PM) and are subject to change based on volume and equipment capacity.
If you need your order earlier than our scheduled ready times, rush services may be available and are priced to order. Please call 404-885-1885 if you would like to rush your order.
PRICING
*ROES pricing only. Photofinale prices will vary. Final print sizes are about an 1/8 of an inch smaller to ensure a full image edge.

| Film | 1-19 originals | 20+ originals | Scan PPI | File format |
| --- | --- | --- | --- | --- |
| 35mm slide | 20.00 | 16.00 | 5000 | 16bit TIF & Hi-Res JPEG |
| 35mm* | 20.00 | 16.00 | 5000 | 16bit TIF & Hi-Res JPEG |
| 645* | 25.00 | 20.00 | 3200 | 16bit TIF & Hi-Res JPEG |
| 6x6* | 25.00 | 20.00 | 3200 | 16bit TIF & Hi-Res JPEG |
| 6x7* | 30.00 | 24.00 | 3200 | 16bit TIF & Hi-Res JPEG |
| 6x8* | 30.00 | 24.00 | 3200 | 16bit TIF & Hi-Res JPEG |
| 6x9* | 30.00 | 24.00 | 3200 | 16bit TIF & Hi-Res JPEG |
| 6x18* | 50.00 | 40.00 | 3200 | 16bit TIF & Hi-Res JPEG |
| 4x5 | 50.00 | 40.00 | 2040 | 16bit TIF & Hi-Res JPEG |
| Additional CD/DVD Copies | 5.00 | 5.00 | | |