DETAILS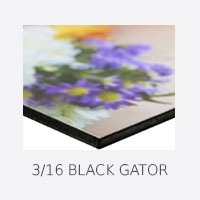 3/16 black gator is our premium 3/16 thick mounting substrate. Gatorfoam is the industry's leading heavy duty foam board. Our black gator is comprised of black extruded polystyrene foam bonded between 2 smooth black outside layers of wood-fiber. Unlike foamboard, this product is warp, dent and scratch resistant. This product is excellent for all displays, exhibits, framing and signage.
Sizes available are 4"x6" to 48"x96".

When it comes to turnaround times, we are proud to be Atlanta's quickest and most consistent professional photo lab. We clean and check every piece of gator board and print before we fuse them together. To make sure we get your mounting order complete with care and quality, all mounting substrates are scheduled to be due 24 hours after the printed image is due. This allows enough time to give them the extra attention they need when mounting and trimming the product. Ready times are based within the working days (Monday through Friday 8:30AM to 5:30PM) and are subject to change based on volume and equipment capacity.
If you need your order earlier than our scheduled ready times, rush services may be available and are priced to order. Please call 404-885-1885 if you would like to rush your order.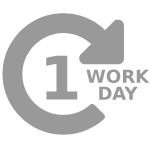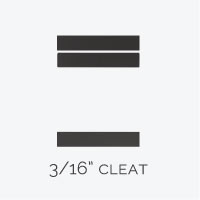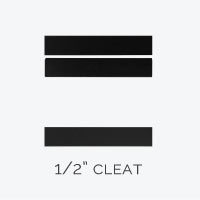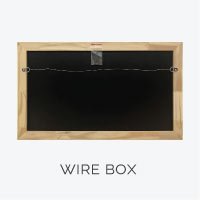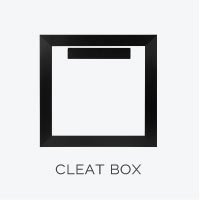 PRICING
*ROES pricing only. Photofinale prices will vary. Final print sizes are about an 1/8 of an inch smaller to ensure a full image edge.

| Size | 3/16 Gator | 1/2 Gator |
| --- | --- | --- |
| 4x6 | $10 | $15 |
| 5x7 | $10 | $15 |
| 8x10 | $10 | $15 |
| 8x12 | $12 | $18 |
| 11x14 | $14 | $21 |
| 11x17 | $17 | $25 |
| 12x18 | $18 | $27 |
| 13x19 | $19 | $31 |
| 16x20 | $25 | $38 |
| 16x24 | $29 | $45 |
| 20x30 | $46 | $71 |
| 24x30 | $46 | $85 |
| 24x36 | $66 | $102 |
| 30x40 | $92 | $142 |
| 30x45 | $103 | $160 |
| 40x60 | $184 | $284 |
| 48x96 | $352 | $545 |